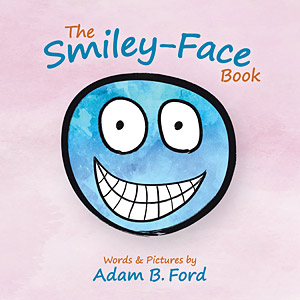 Who doesn't love a smiling face? The Smiley-Face Book celebrates the smile in all its forms, from a simple black-and-white line with two dots to a full-color grinning toothy face. With bright colors and lyrical rhyming couplets, this book is aimed at toddlers and young children who are old enough to recognize a happy face or who are just starting to read. It is simple, colorful, and happy!
This is author Adam Ford's first attempt and illustrating one of his own books, mostly because his artistic talent doesn't go much further than drawing smiley-faces.
In conjunction with this book, Adam has set up a Threadless Store where you can purchase shirts, baby clothes, bags, phone cases, and more, all decked out with various smiley-faces.
---
PURCHASING OPTIONS
Amazon
Barnes & Noble